From 2015-16, I lead an Experience Team to provide UX direction and Strategy to a very large (over $10 billion globally) multi-organizational staffing firm.
The firm was experiencing operational difficulties from an aging digital infrastructure and losing market share to more agile competitors. My team embedded within the firm's existing development organization to help reconceive their multi-application, enterprise-wide platform and to redesign a key component: the Applicant Tracking System.
As Lead UX Architect, I was responsible for the overall design. I oversaw a team of designers and strategists, set the creative direction and lead the client through a highly collaborative, Agile-based design process. Based upon research generated by the client and my team, we collaboratively created the core diagrams, wireframes and mockups shown below.
- Responsible to client stakeholders for program-level UX guidance, and quality of final ATS designs 
- Lead five-member team through Agile process, in collaboration with team engagement manager
- Oversaw user research and business analysis for program-level UX guidance
- Created overall design concept for ATS, including system map and roadmap
- Designed key screens and user workflows
- Built team, including hiring and mentoring incoming designers
- Supported client's internal UX team, providing guidance to expand internal capabilities
Mockups for multi-platform mobile (shown with iOS)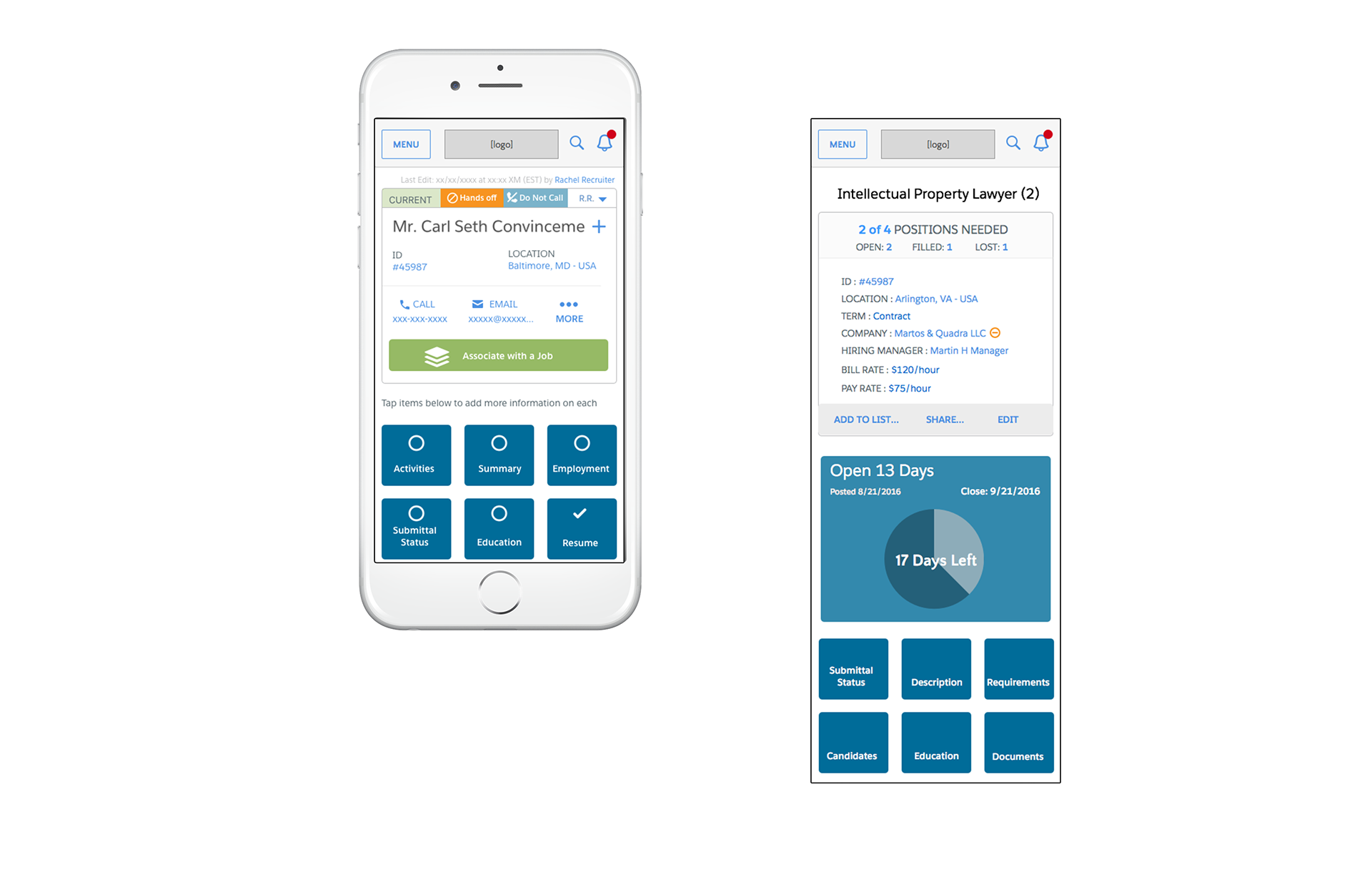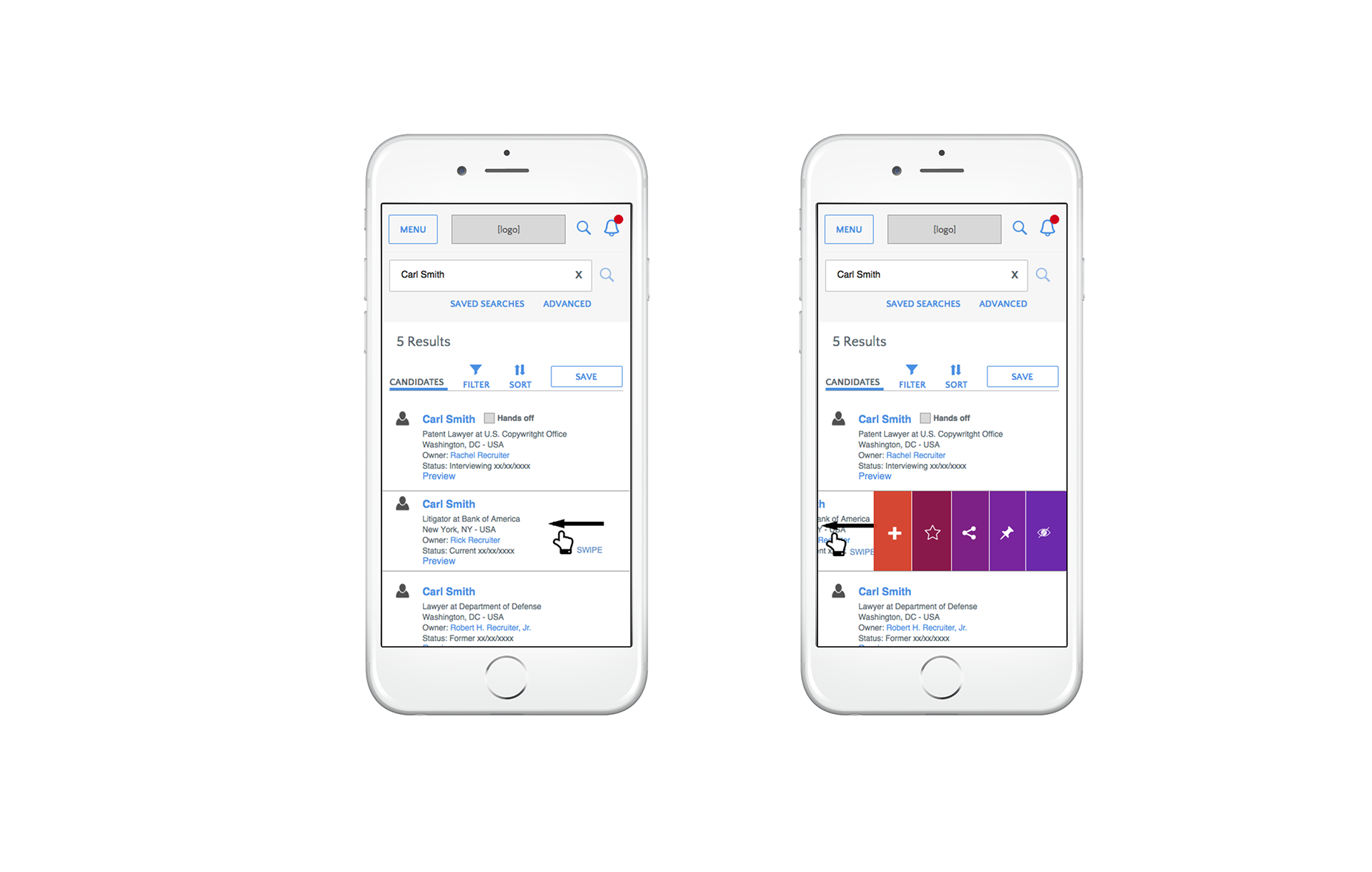 Limited-resolution wireframes for Web Browser view.
Final visual design (colors, fonts, icons) was added later.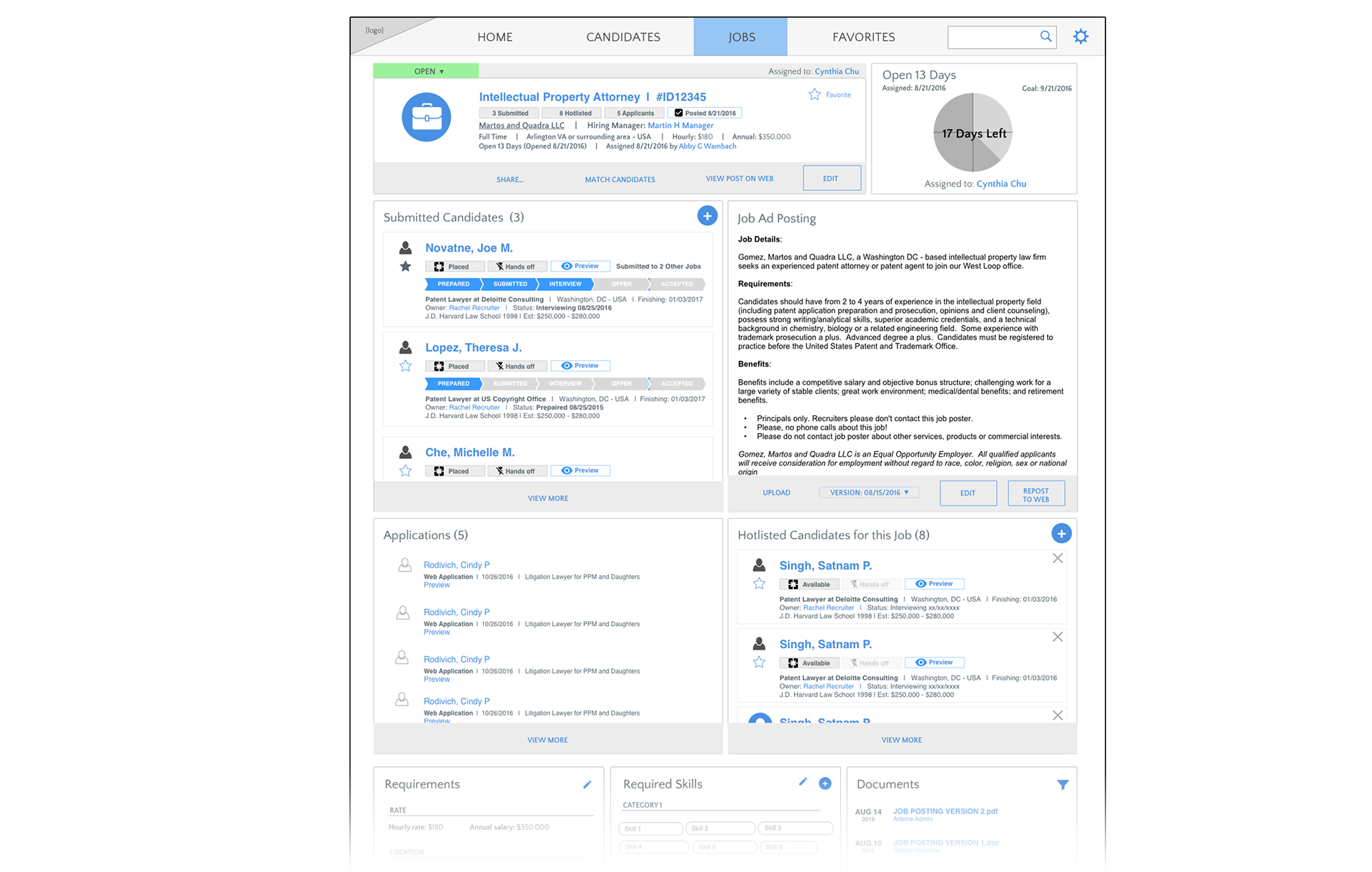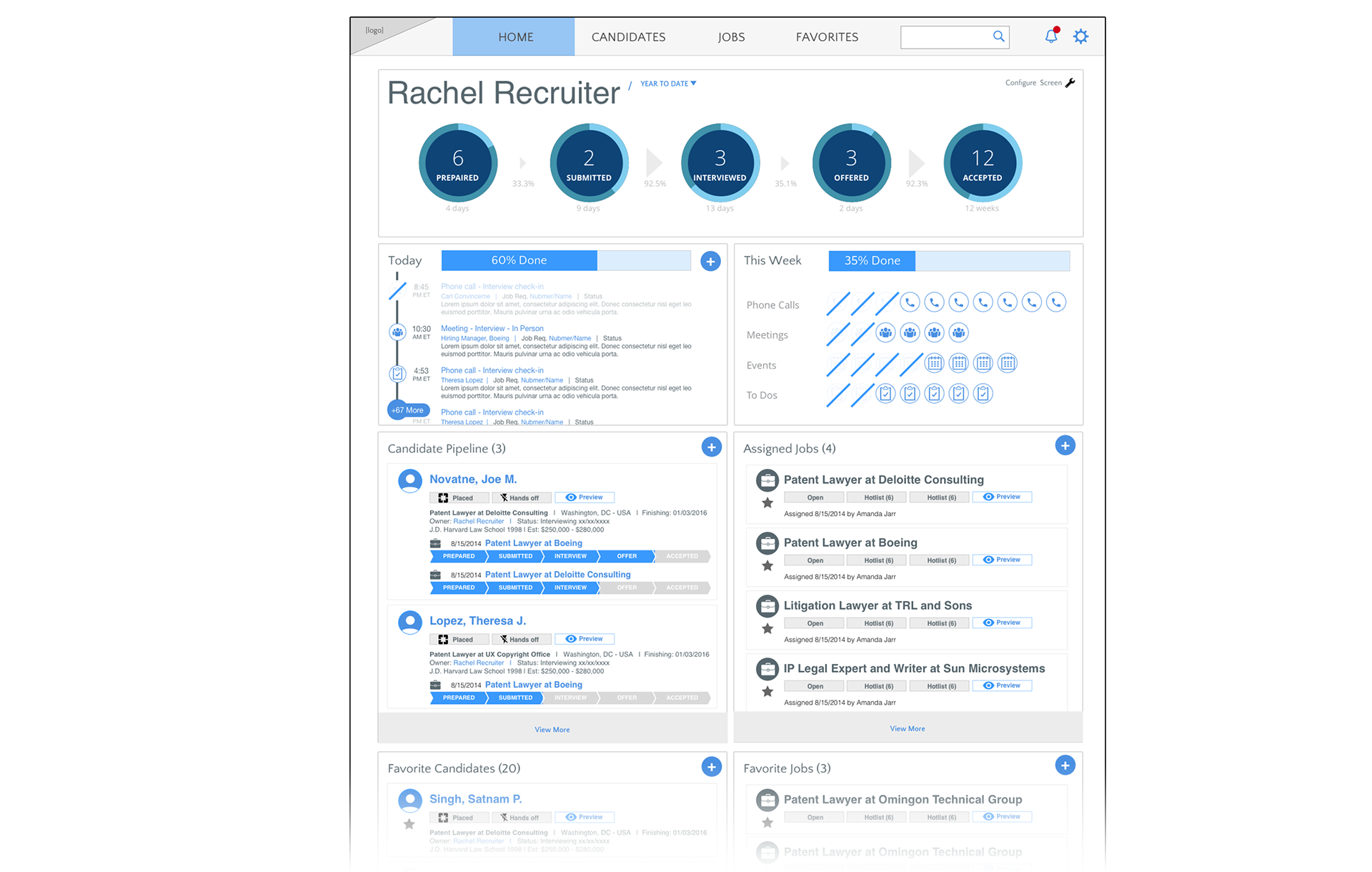 The following research artifacts were created by members of my Experience team and the client. We based our creative direction and designs on in-depth qualitative and quantitative research.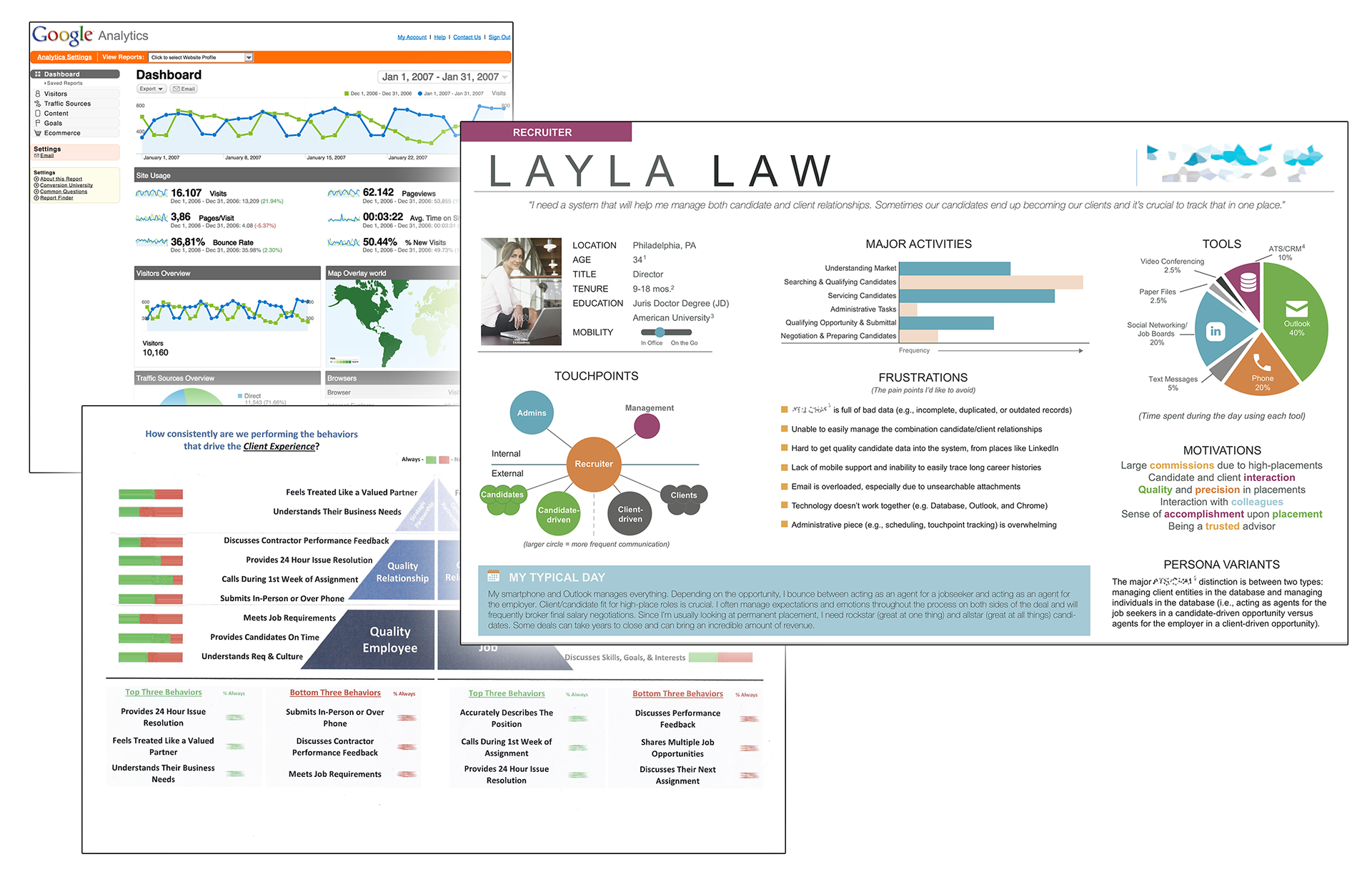 We provided Creative Direction for multiple applications across the enterprise-wide platform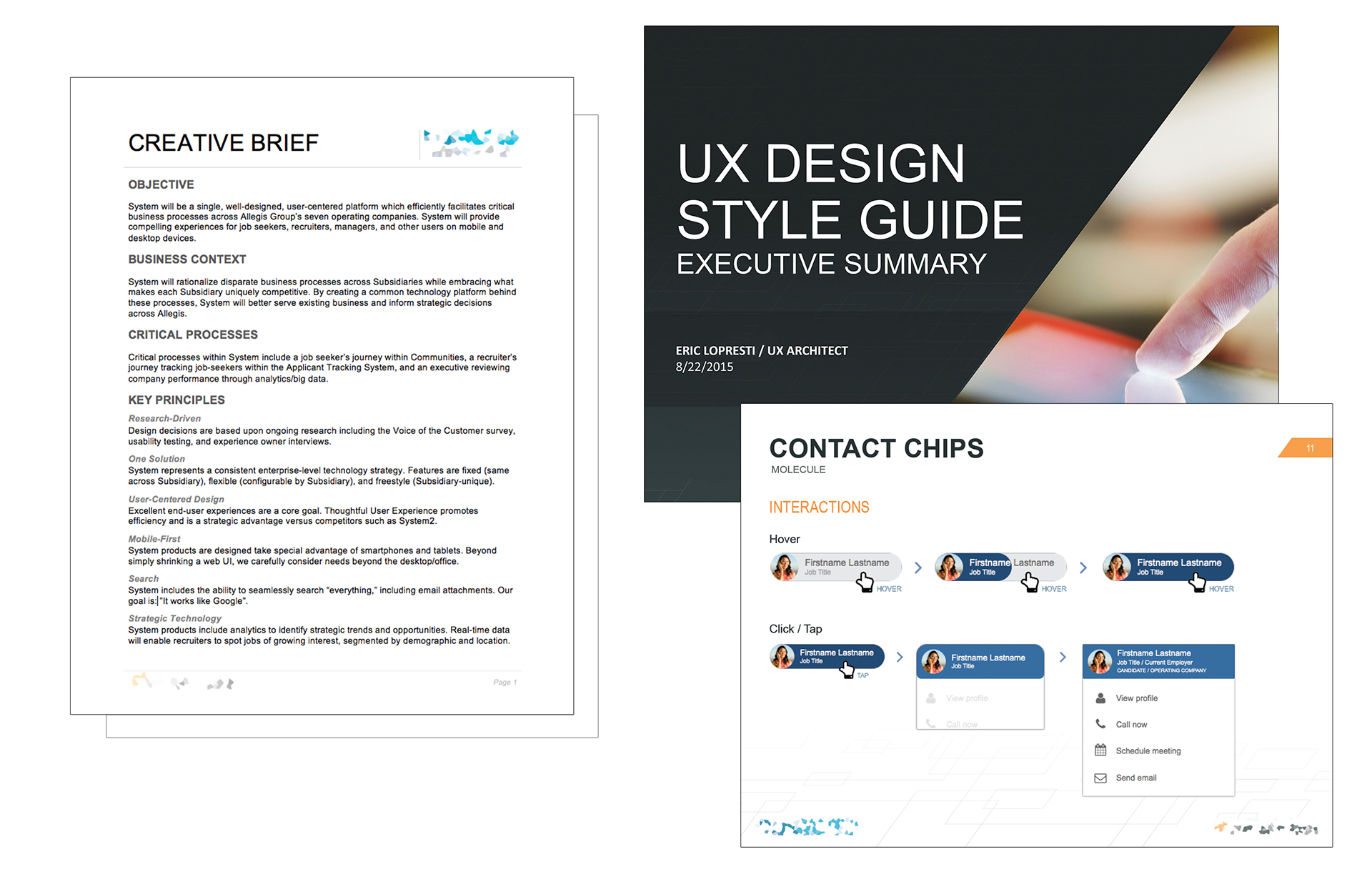 Sketches, Information Architecture, Concept Maps and Site Logic Map
for the Application Tracking System