From 2009-15, I designed a connected suite of applications to enable the US Department of Labor provide better support for injured workers.
The system, known as ECOMP*, is accessible anywhere, with self service form-submittal for employees, comprehensive oversight for managers, and sophisticated administration at state/regional/national levels. By eliminating paperwork and speeding administration of care, ECOMP was successful in helping DOL meet its mission while saving millions in claims management costs. It received a presidential mention, and has since been adopted as a model for several other federal initiatives.
I worked with a tight team of business analysts and developers to conceive, design and implement the initial round of applications, including ECOMP itself, the Disability Management Portal and three other case-management tools.
My role was to sift through the complexity of hundreds of pages of government specifications and envision a coherent, human-oriented system which would be usable for non-technical government employees. I architected, wireframed and prototyped over 100 screens while regularly meeting with government and contractor stakeholders. My ultimate responsibility was the usability of the overall suite.
* Employees' Compensation Management Portal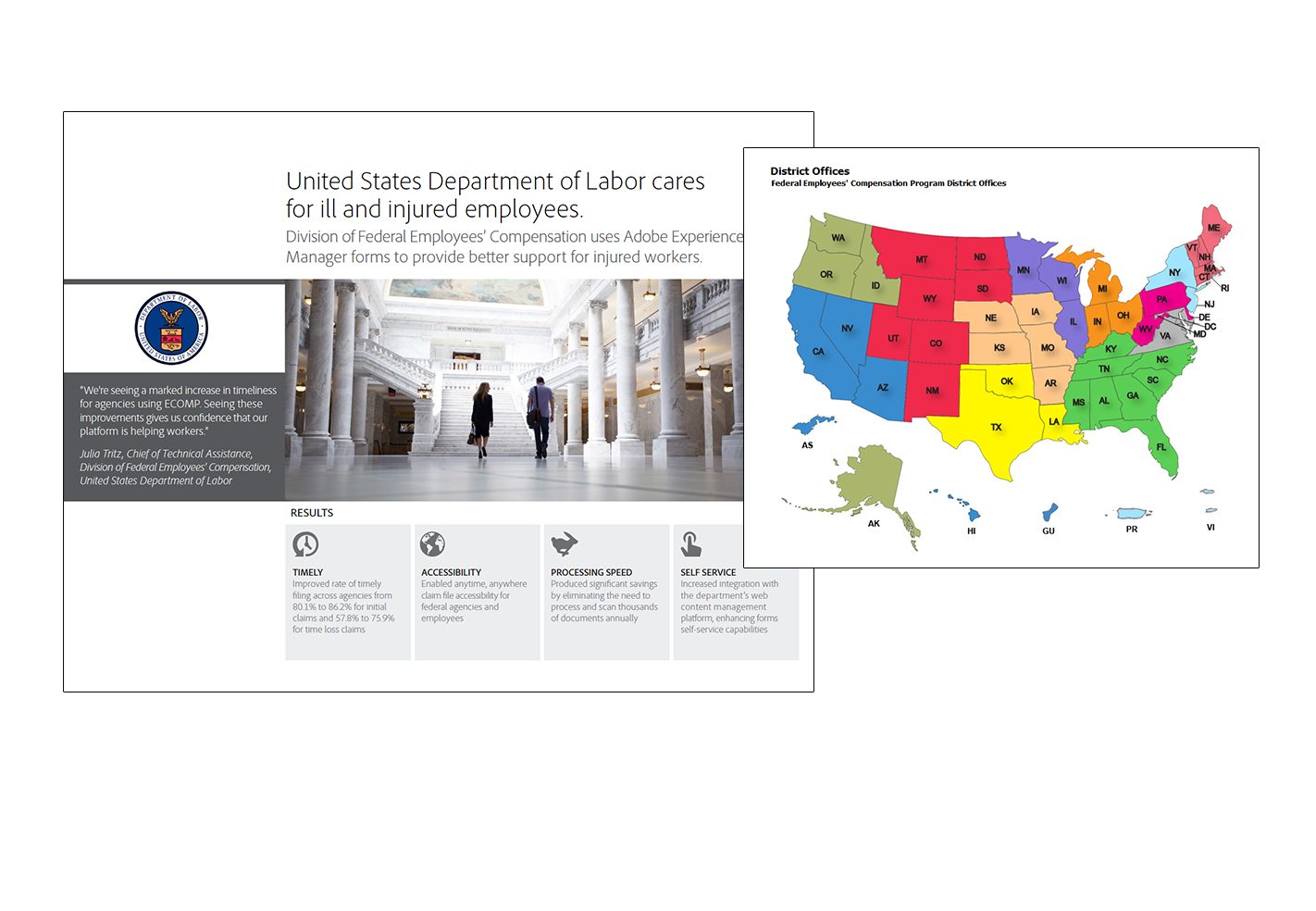 System diagrams outlining the national administration of cases and some of the complex workflows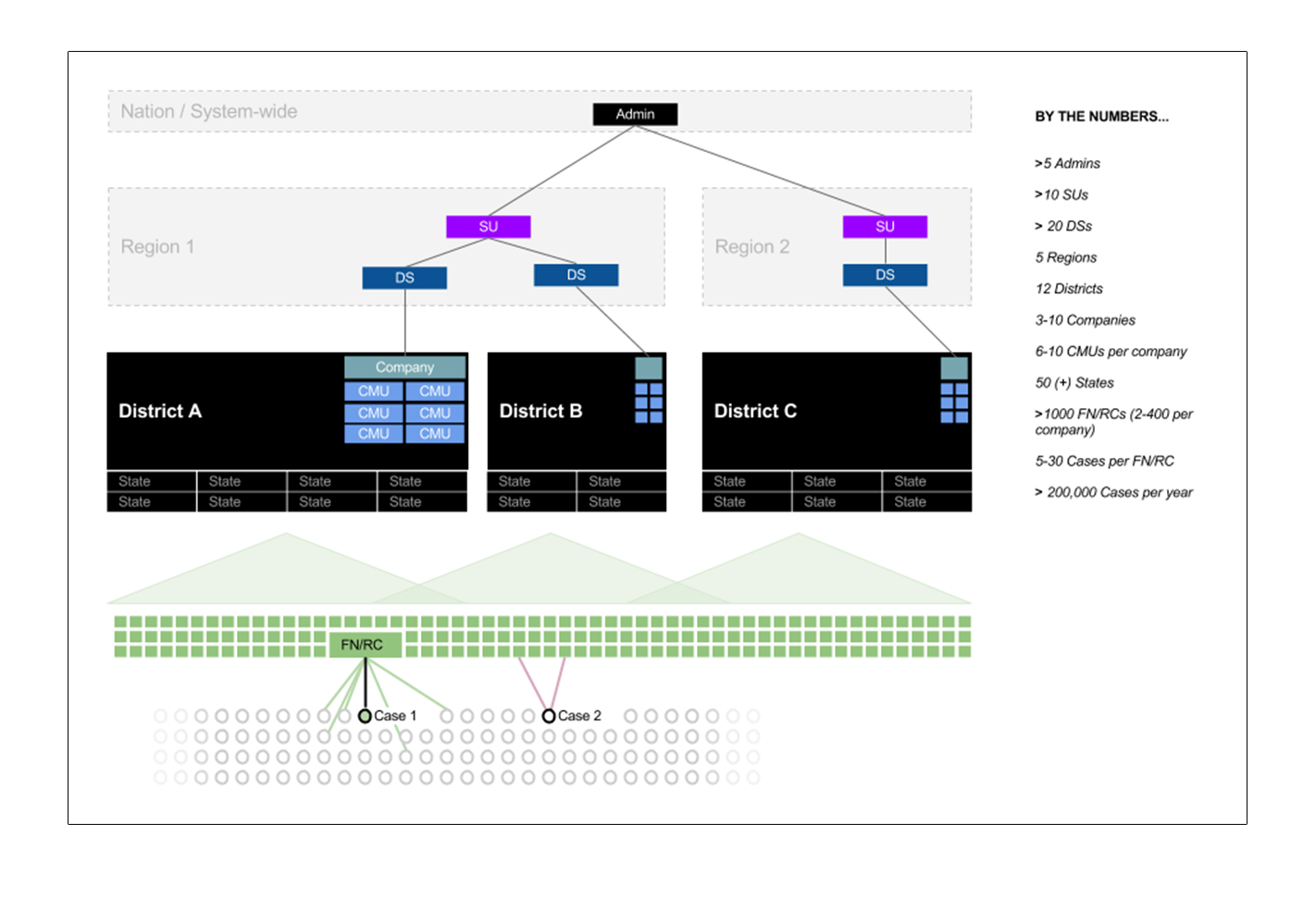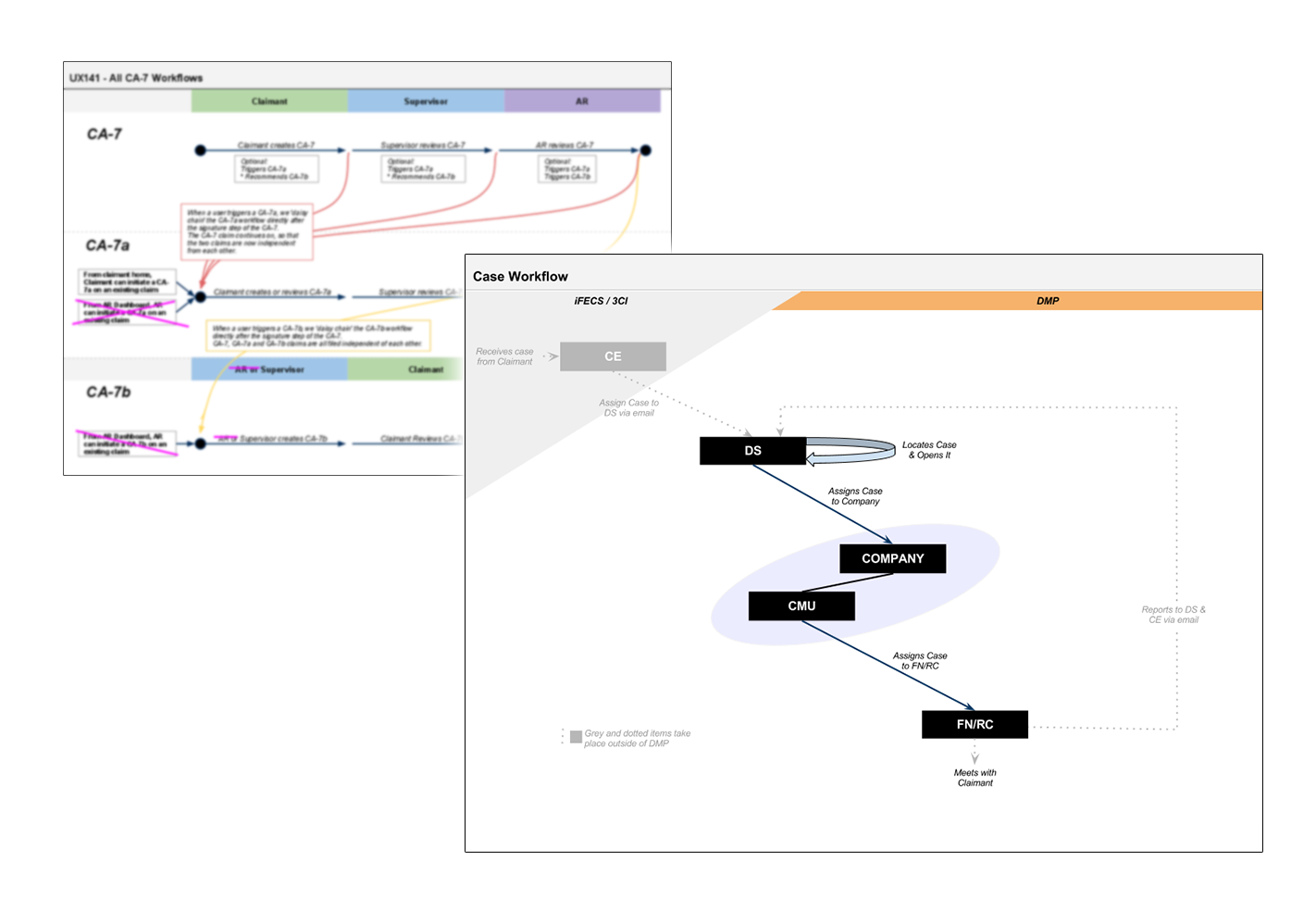 The Disability Management Portal (2013), pictured as designed & successfully deployed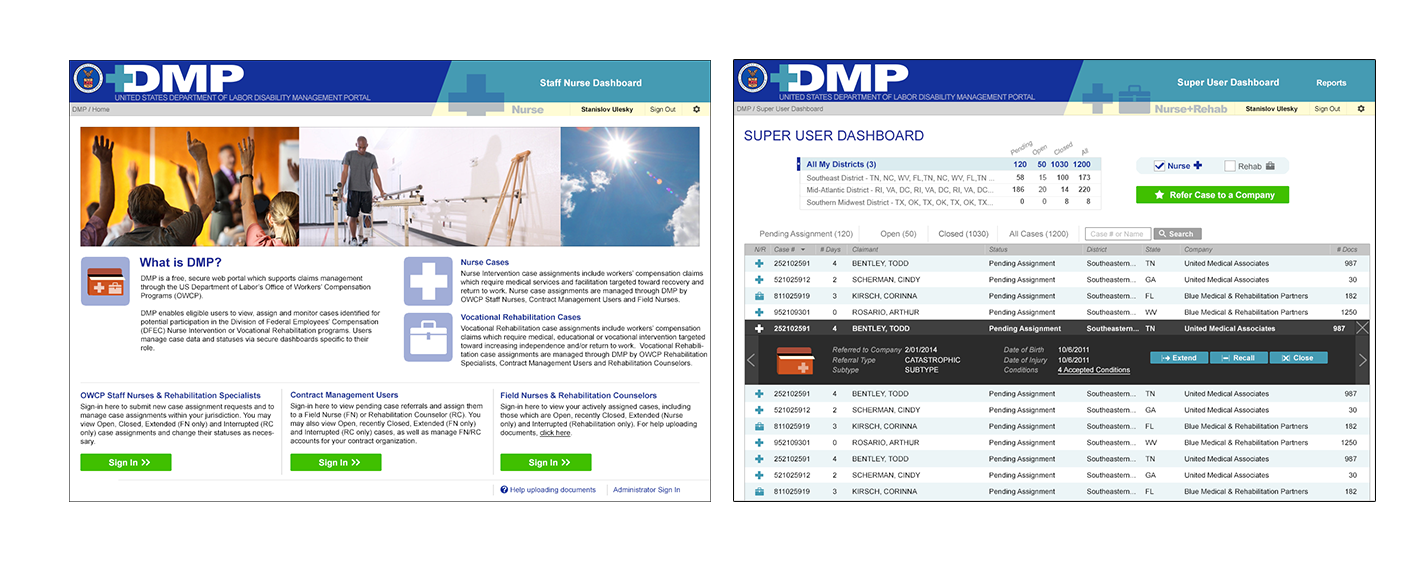 The original ECOMP application (2010), pictured as designed & successfully deployed